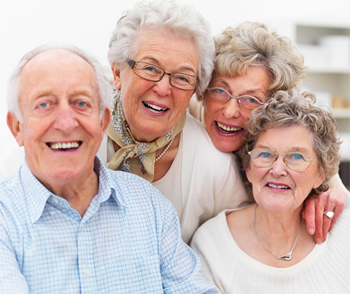 There has been a drastic increase in the number of elderly individuals requiring the assistance of health care throughout their lifetime, particularly in Canada. Although there are an ample amount of elderly care facilities, it can be quite difficult for many Canadians to afford the services associated with these healthcare institutions. Instead, more and more people are relying on in-home care. There are an ample amount of advantages associated with receiving medical care in your home. As more elderly individuals seek at-home care, there has been an increase in elderly caregivers and with the assistance of non-emergency ambulances, these caregivers and patients can acquire the support that they need.
At-home health care is currently on the rise not only because of the current demand for professionals in this field, but also because there doesn't seem to be a decrease in prices of elderly care facilities in the near future. With that being said, there are certain situations that require the assistance of doctors and special care facilities, which is where AmbuTrans comes into play. With the use of their non-emergency transportation services, individuals with medical ailments can use a reliable ambulance to get them to and from home and vice versa. This can also help to provide elderly caregivers the assistance that they need to ensure that their patients are sufficiently taken care of.
Another great advantage to non-emergency ambulance services is that they can provide hands-on assistance to elderly caregivers who encounter difficult situations. As an example, if the person has a medical appointment, they can book a scheduled transfer with AmbuTrans and have qualified medical attendants at their door at the time they request to provide non-emergency transportation to the appointment.
You may be wondering if it would make more sense to call a traditional emergency ambulance if you require help when you are taking care of the elderly, but these methods of medical transportation are generally reserved for serious emergencies. If elderly caregivers simply need a small amount of assistance in terms of specialized transportation, using a non-emergency ambulance may be the most advantageous option.
The customer service and the level of care offered from AmbuTrans is another factor to consider as they will treat each and every patient with the utmost amount of respect and provide as much help as possible.
Published: 20 Nov 2014