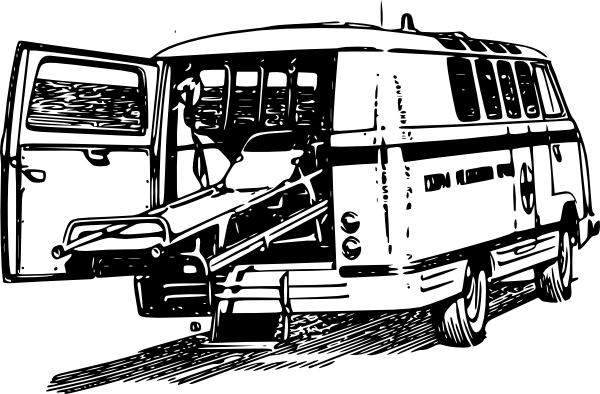 Suffering with a medical condition can pose many challenges, including transportation to and from Medical Offices, Clinics and Hospitals to obtain the medical care required.
Medical Transportation Services such as AmbuTrans are private companies that provide an alternative to the use of EMS Ambulances for those requiring stretcher transportation.
There are different types of medical transportation that you can use, depending on your needs and level of mobility. The patient's specific needs and limitations need to be considered when making choices around the Medical Transportation Provider you select.
There are two major differences in the service models utilized by Medical Transportation Services, primarily bed to bed or curb to curb.
Bed to Bed Transportation
In the bed to bed service model such as that used by AmbuTrans, the client may be bed ridden due to an illness or injury. Walking and/or climbing stairs may not be comfortable. AmbuTrans brings a stretcher or transport chair directly to the client's bedside and lifts and transfers directly on to the transport device.
Once on the stretcher or stair chair, the client is carried and rolled up or down stairs, down hallways and outside to the ambulance. Subsequently, upon arrival at the destination, the reverse process occurs and the client is placed in bed or on a stretcher at the destination.
A stretcher equipped Medical Transport vehicle is staffed by two trained medical attendants that are skilled in dealing with patients with a variety of medical conditions. They will arrive at your home or location and bring a stretcher into the building for your convenience. They will then bring you straight from your bed to the ambulance and then to your hospital bed or the bed in the doctor's office. This is a vital service for those who are bed ridden or who are unable to move on their own due to mobility issues.
Curb to Curb Transportation
In comparison to bed to bed transport, curb to curb services are more suited for patients that are still mobile but require assistance getting to and from their residence to their medical facility. These services will send a vehicle to your location and have a single medical attendant wait outside of the building for you. This means that you will be responsible for making your way from your home to the curb where you will be picked up.
Curb to curb transportation can be quite beneficial for a client that is mobile but requires non emergency medical transport with a medical attendant who doubles as a driver.
Once you have arrived at the medical destination, the single medical attendant will then drop you at curbside either walking or in a wheelchair. It will be your responsibility to find your way to the office or room you are going to.