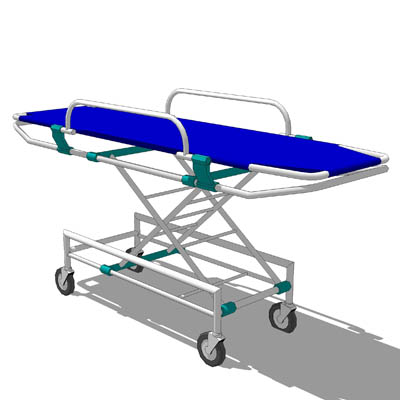 AmbuTrans stretchers are the same as those found on EMS vehicles. They are designed for comfort, security and ease of movement. Made of lightweight tubular metal, they are light but strong, capable of carrying the weight of extremely heavy patients.
The stretchers on AmbuTrans vehicles have four wheels that can rotate 180 degrees for improved manoeuvrability and to fit into tight spots such as small bedrooms and hospital bedsides.
Stretchers are known by a variety of other names. Stretchers are also know as mobile transporters, litters, cots, pallets or gurneys.